A LITTLE BIT ABOUT US
JC and Surika Crafford together with their team, are professional wedding photographers and videographers. We are one of the very few companies that can offer you both services.
We have been voted as the top wedding photographers in Pretoria, not only because our prices are spot on, but also because our passion for photographing and filming weddings are only equalled by the quality of the end product you will receive.
We are just as serious about your wedding as you are.
READ MORE ABOUT US AND MEET OUR TEAM HERE
OUR SERVICE INCLUDE THE FOLLOWING
---
WEDDING PHOTOGRAPHY
The most special day in your life! Ever! We LOVE weddings, and we love to capture that special moments that you always want to remember. That moments that you can't express in words.
Wedding Videography
We do any wedding and corporate videography.
MATERNITY PHOTOGRAPHY
That little baby is growing inside you. You are going to be a mommy and a daddy. And you want to remember those days.
BOUDOIR PHOTOGRAPHY
That special, sensual photos that will make you feel sexy, or the special gift for a special person.
MODELLING PHOTOGRAPHY
Do you want to make it to the catwalks of Milan? Then you better take the first step and phone us.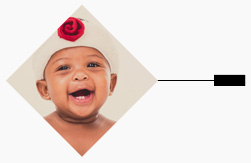 BABY PHOTOGRAPHY
You became a parent! Will there ever be a moment in your life that you felt more proud? I doubt it. We would love to capture that photos that will be displayed on your wall forever... and that grandma will treasure!
FAMILY PHOTOGRAPHY
A Family. The glue that holds us all together. The people that will stand by us if the whole world deserts us. We want to capture this unique love you have for each other! Memories that will last a lifetime.
CORPORATE AND COMMERCIAL PHOTOGRAPHY
Crafford Productions can assist you with all your business and corporate photographic requirements. We are a professional photography and videography team residing in Pretoria, Gauteng.
Not only do we do photography and videography, we have also been involved in advertising, marketing, social media marketing and web design for many years. We can thus look at your photography and videography requirements from a client's perspective and give you the end result best suited to market your business in today's fast changing and competitive environment.
CUSTOMER TESTIMONIALS
Baie baie dankie, absoluut stunning en steeds ongelooflik emosioneel en baie dankbaar vir die ongelooflikste naweek wat so pragtig en korrek met deernis en opregtheid vasgevang is!! Baie dankie, julle is super!!!!
Since viewing the preview video and collecting the photos, I constantly return to these two if I'm in need of a smile. Thank you so much for rendering such an awesome and personal service. The video and photos are breath-taking and we are so happy and honoured to have shared our day with the two of you and Timothy. My family and friends cannot stop smiling at the captured moments that bring such happiness to our hearts. Almost feels like it was just yesterday and it makes me so incredibly happy! THANK YOU, THANK YOU, THANK YOU!!!! Keep doing what you are doing… and in the meantime, I will keep referring clients to you coz you are both AWESOME!
JC woorde kan nie beskryf hoe dankbaar ons is vir jou nie... Ons fotos is asemrowend mooi jy het elke kosbare herrinering vas gevang elke detail en elke glimlag en traan... Die fotos het ons woordeloos gelos... Jy het ons wildste verwagtinge oortref... Baie dankie vir al jou moeite en geduld. Ek sal jou vir elke bruid aanbeveel. Baie baie dankie.
We would just like to take this opportunity to thank you. Our wedding photos are everything we could have hoped for and more. The service we received from you was absolutely fantastic and we felt totally at ease with you on the day. You captured so many beautiful moments on the day that we will cherish forever. We have received so many compliments from friends and family about our wedding photos and that is all thanks to you. Once again thank you so so much.
Good day. I just want to take this opportunity to say a HUGE THANK YOU to Timothy and the rest of your team for capturing our special day on video and for the amazing end result. We absolutely love the video and we will definitely be using your company again in the future we are really happy with our video and we can't thank you enough. Thanks Timothy for putting up with me and all our crazy guests. You guys must be extremely proud of your son. He is very good at his job. Thank you a million times over. Love the Montgomerys.
I would just like to take a moment and really thank you for the professionalism you showed through doing our wedding video! I REALLY wished we asked your company to do our photos!! I can assure that if anyone asks if we know a photographer we will put your name forward. The way in which your company conducts business is most defiantly something to be proud of!
Baie dankie JC! Jy was reg, die fotograaf is die 2de belangrikste keuse na jou man op jou troudag en ek het verseker altwee 100% reg gekies! Dit was n voorreg om saam met jou te werk. Jy het ons laat voel soos sterre en dit het alles so maklik gemaak! Jy was heeltyd daar om elke oomblik te vang en ek waardeer dit so baie want op die einde is die sekondes wat jy vasvang al wat ons het om te na terug te kyk! So bly jy het hierdie spesiale dag met ons gedeel. Ek sal jou aanbeveel vir enige iemand, nie eers net bruide nie. Jy is briljant!!
Wow JC dit is stunning! Dit was amazing om saam met julle te kon werk en werklik ek moet jou komplimenteer, die kalmte wat jy oorgedra het aan almal die dag was oortreflik! Jou idees het nooit opgeraak nie en dit was duidelik sigbaar jy kon aangaan en aangaan. Baie dankie dat ek kon deel wees daarvan. Jy word hoogs aanbeveel by my kliënte!
Die foto's is soos gewoointlik amazing!!! Mens kan die liefde vir jou werk in die fotos sien. Jy bring lewe aan die fotos. As een van jou eerste bruide is dit nog steeds vir my amazing hoe jy net beter en beter word… en ek het gedink en dink nog steeds of fotos was die beste!!!  Maar jy het net 'n manier om elke bruid se fotos absolutely amazing te laat uitkom! Dis nie net die fotos, jy as mens is pragtig en bring rustigheid saam met jou wat elke bruidspaar op hulle gemak laat voel. Dis fantasties om te sien dat jou idees nooit leeg hardloop nie. Jou bruide, toekomstige en verlede, is sowaar geseend om iemand soos jy te he wat die dag saam met hulle kan deel. Mag jou werk nog vir baie jare geseend wees, bly wie jy is en jy gaan nog baie hoog vlieg!!
Thank you so much for an experience that I will never forget. The photos are absolutely stunning. Thank you for making me feel beautiful and special. I am so excited to show others my stunning photos.
Dear JC. As wedding planners it is always a pleasure to recommend our brides to you. The photos above are proof of your talent and professionalism. You are indeed a cut above!
'Wowowowowowowowowowowowowowoowowowowowowowowowoowowowowowo" dit is al wat ek kan sê, regtig dit is natuurlik en mooi. Well done. LOVE DIE FOTOS.
So beautiful!!! MashAllah - What u say when u see something beautiful…means As God wishes.
JC, you are ABSOLUTELY right, you were born to do what you do. As the father of the bride, I sit here with tears in my eyes, tears of joy, hapiness and amazement. You have truly captured memories that will last a lifetime and beyond. THANKS!
JC! Ek stem meer as heelhartig met my man saam! Jy het rerig die dag se mees kosbare oomblikke vasgevang en ons grootste verwagtinge oortref! Nee jy mag maar!!!! en ek het jou al aan al my vriende voorgestel!!! Dankie dankie dankie!!!!! Die fotos is pragtig!!!!!
The most beautiful pictures I have seen in a long while! Your creative ideas and style is so elegant, capturing the escence of the bride and groom. Your presence as photographer was never forced or noticable imposing, leaving the impression of "fly on the wall" scenario lol. Nicely done!
JC, I keep coming back to these photos. I can't get enough of them, it's absolutely stunning. Thank you so much for taking such beautiful pictures of our most stunning day with so much care. It wasn't just photos to you, you took each picture with care knowing that it's a moment filled with love. You captured so much in these photos and I feel blessed and honored to say that you took our photos.
Beste fotograaf in die wêreld!! JC jy is wraggies 'n ster!! Mal oor hoe hierdie man sy hart in sy fotografie sit!
OWM! It is absolutely stunning. Thank you so much. Still cant believe it's our wedding pics.
JC, these pictures are incredible! We could'nt have asked for a more talented or awesome photographer! We are so happy and grateful that you were able to capture our special day! Thanks JC!
Oh my goodness. What an AWESOME wedding. Totally different from anything I normally photograph. Harry and Lollie looked…
I was super excited for this wedding, as a lesbian myself I've been hankering to shoot a lesbian…
What do you get when and English lady from the USA marries an Afrikaans guy from South Africa….